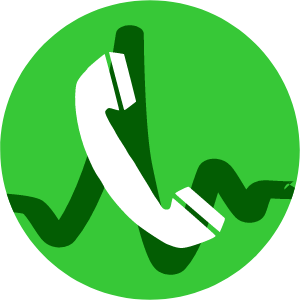 Best VoIP Alternatives For Business Telephone Systems
VoIP (Voice over Internet Protocol) is an alternative to traditional telephone service that uses the internet instead of the public switched telephone network (PSTN). It allows users to make calls using any device connected to the internet. The technology however, can be deployed in many different ways which can a make for a bespoke solution. This can be particularly beneficial for small & SME business.
Telephone Numbers
The telephone number is probably the most important part of any telephone system. The choice is simple. If you already have a phone number for your business, then you will more than likely want to retain and use this. If you are a new business then you've two options, either a geo-graphic number (01/02) number or a non-geographic number (03xx/08xx) number. The choice depends on whether your business, operates on a national or local area basis. Whichever you decide to use for your business, the number can be configured to handle all incoming calls in a multitude of different ways.
Port your existing telephone away from a landline
01/02 – Choose a new number relevant to the area/town your business operates in
03xx – Choose a number to cover the whole of the UK – Calls to these numbers are usually included in UK mobile phones tariffs
Inbound Call Features
Inbound call routing features include greeting messages, voicemail, call recording, call routing to different numbers and mobiles.
Greeting messages by time of day for opening closing times
Voicemail delivered as a .wav file attachment to an email address
Call recording for business compliance customer order management
Missed call alerts
Whisper announcement lets you know your receiving a business call
Route inbound calls to other numbers
IVR options, press 1 for sales, 2 for accounts, 3 for customer service
Systems Without Telephone Handsets
You can now operate your business telephone systems without any telephones. Most people already have a mobile phone, either iPhone or Android (Samsung, HTC or similar). Any smartphone can be your business telephone system. A telephone handset is not required with a VoIP solution. This means that users do not need to purchase a new device when switching to a VoIP provider. Instead, they can use their existing computer or mobile device to make calls using the service.
Soft Phones V Harphones
VoIP providers offer both soft phones and hard phones. Hard phones as the name implies are traditional office desk-based phones. Soft phones allow users to access all the VoIP services via an app on their mobile or the internet through their desktop or laptop computer. They also provide call forwarding features so that users can forward calls to another number.
Future Proofing
VoIP providers are constantly evolving. New services are being added regularly. If you're looking to future proof your telephone system with latest technology, you don't need to buy expensive hardware. You just need a telephone number and mobile phone, call Lascom Solutions today for a with-out obligation discussion about the top VoIP alternatives for business telephone systems.