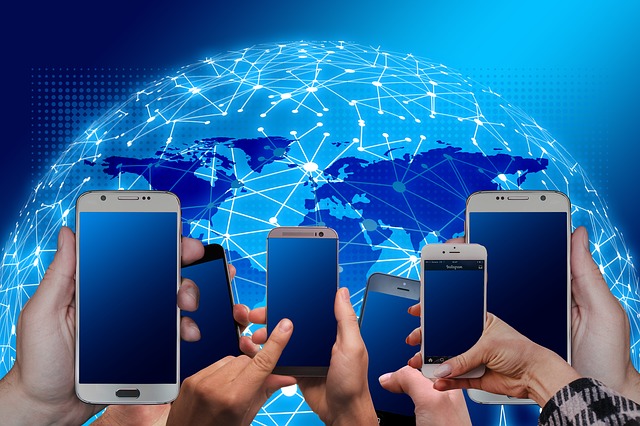 Best Voip Telephone Systems in Chester
There are many different types of VoIP telephone systems on the market these days. So, how do you know which one is best VoIP telephone systems in Chester?
Well, the answer to that question depends on a few factors, such as the size of your business, your budget, and your specific needs.
With that said, you can either choose a softphone or hard phone system, or combination of both to have the best VoIP telephone systems for businesses in Chester.
1. Softphone
A softphone is a software application that allows users to make and receive VoIP (Voice over Internet Protocol) calls using their computers. Softphones typically have a user interface that looks and feels like a traditional telephone, with buttons and a keypad for dialling numbers and initiating calls.
While most VoIP calls are made using a VoIP service provider, some softphones can also be used to connect directly to other VoIP users (peer-to-peer calls) without going through a VoIP service.
Softphones can be used with any VoIP service and are often included as part of a VoIP service package. They are also available as standalone applications that can be installed on computers and mobile devices. It's perfect for businesses of all sizes, and it comes with a wide range of features, such as auto-attendants, call forwarding, call groups, and voicemail.
2. Hard Phones
If you're looking for a hard desk top VoIP phone that can take your business calls, we recommend the Yealink range. VoIP phones are becoming more and more popular in businesses of all sizes, and for good reason. They offer many features and benefits that traditional phones simply cannot match.
A hard desk top VoIP phone is a great investment for any business. Here are just a few of the benefits you'll enjoy:
1. Cost Savings
VoIP phones can save you a lot of money on your monthly phone bill. Because VoIP calls are made over the internet, they are much cheaper than traditional phone calls.
2. Flexibility
VoIP phones offer a lot of flexibility when it comes to features and call management. You can easily add, remove, or change features to suit your business needs.
3. Scalability
VoIP phones are very scalable, so you can easily add more lines as your business grows.
Call us today for a no-obligation discussion about VoIP or any other of the services below we offer customers in Chester